Alu-tec now fabricating a new contemporary modern door system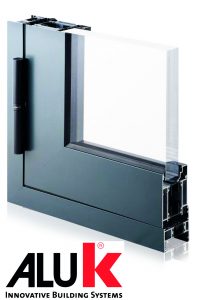 Alu-tec UK are now fabricating this new contemporary modern door system.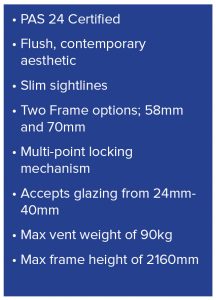 Available in a wide range of styles and configurations, this new contemporary entrance door system provides a slim, sleek look with sightlines of 119mm for single doors and 208mm for double doors.
The 58BD Flush Entrance doors is suitable for both new build and refurbishment projects. Two new vent profiles cover both open-in and open-out and a new slave door mullion adaptor is also available for double door configurations.
The door is an ideal complement for our aluminium casement windows that use the square sash, providing a contemporary look across the installation.